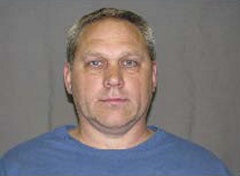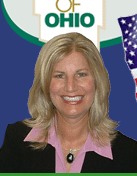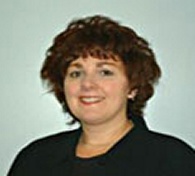 Scott Alan Dietz, dob 10/1/1963, from Massillon, Ohio, is a registered sex offender. Why? He raped his 6-year-old and 4-year old daughters repeatedly and went to prison for these crimes. He also confessed to molesting his much younger sister for at least two years and molesting his younger cousins. He lives at 1989 Center Road, New Franklin, Summit County, Ohio.

Jean Workman (center) is a child support enforcement agent for the Summit County, Ohio Prosecutor's Office. She lives at 1989 Center Road, New Franklin, Summit County, Ohio. That's right. With Scott Dietz. They bought the house together in 2009.

Summit County Prosecutor Sherri Bevan Walsh (right) has no problem with her agent shacking up with a serial child molester who has routinely violated Ohio's sex offender registration laws.

Dietz refused to pay nine years of child support for the girls he raped. Ohio taxpayers paid tens of thousands of dollars to support these poor girls. But while they and their mother lived in near poverty for years, Dietz somehow had the money to put a down payment on a nice country house. Jean Workman, who is supposed to help collect on deadbeats like Dietz, instead benefits financially from his nonreimbursement. Some people call this conflict of interest. Others call it wrong.

Dietz is one of 400,000 or so registered sex offenders nationwide. Most victims of sex offenders are girls (about 45 to 50%) or boys (about 8 to 10%). While a woman rape victim is usually a rape victim once, the average girl or boy victim is a victim dozens or hundreds of times. Like Dietz's daughters, sister, and cousins.

Dietz is also one of many who is violating sex offender registration and other laws with impunity. Some even rape again and murder. Most sex offenders get away with it because the police say they don't have the time or money to really check on them. Dietz has protection. Her name is Summit County Prosecutor Sherri Bevan Walsh.

How can we really have vermin like Dietz monitored better? We bypass corrupt and incompetent local prosecutors and police. We hire state police to conduct many unannounced visits on these vermin. And we make sex offenders pay for the monitoring.

SMASH SEX OFFENDERS NATIONWIDE!
MAKE THEM PAY FOR POLICE AND PUBLIC SURVEILLANCE!