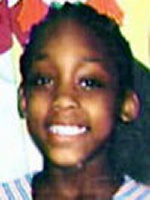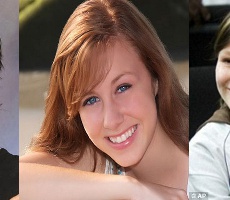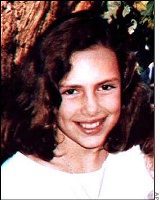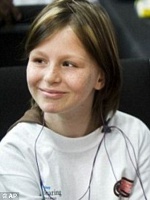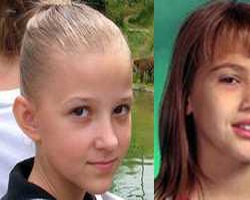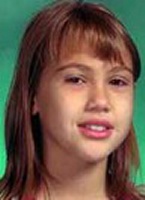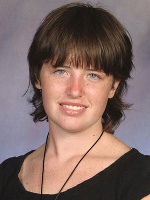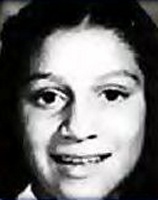 THE BEST ARGUMENTS FOR SURVEILLANCE OF RAPISTS

California girls Amber Dubois, top far left, and Chelsea King, to her right, were rape and murder victims of John Gardner. He was paroled for raping and savagely beating another girl. Zahra Baker, top mid right, a crippled girl, was taken away from her loved ones in Australia so her lout father could shack up in North Carolina with wicked witch Elisa Fairchild, a child abuser, thief, and bigamist. Ms. Fairchild beat Zahra repeatedly, but authorites in the know didn't intervene. Ms. Fairchild pleaded guilty to murdering Zahra, but claimed others cut off her head and dumped her body parts and prosthetic leg. Zahra was evidently raped by white trash kin or pals of Ms. Fairchild. Shakira Johnson, top right, was raped, dismemebered, and thrown away in Cleveland. Cleveland police refused to issue an Amber Alert for her. Instead, the Barneys arrested black citizens who caught fugitive sex offenders while looking to save Shakira. Mayor Jane Campbell covered for her cops, not for Shakira or the black citizens who cared enough to detain wanted rapists. California girl Polly Klaas, bottom left, was raped and strangled by Richard Davis. Davis, a multiple felon, had kidnapped and tried to rape a woman, but prosecutors let him off the hook. Dolores Cepeda, next to Polly, was youngest of a dozen known murder victims of Hillside Stranglers Angelo Buono and Kenneth Bianchi, a pair of rapist cousins who came from New York to California. Terapon Adhahn, a Siamese serial sex offender, raped and murdered Zina Linnik, next to Dolores, and Adreanna Jackson, bottom right. Adhahn had a conviction for incest after he raped a girl relative in Texas. He serially raped another girl in Washington. He was supposed to be deported, but feds let him go. He didn't register as a sex offender. Washington officials did nothing.

THESE GIRLS AND HUNDREDS OF THOUSANDS MORE WOULD NOT BE VICTIMS IF PUBLIC OFFICIALS WERE HAVING SEX OFFENDERS SURVEILLED AFTER THEIR RELEASES FROM PRISON. AT PRESENT, RELEASED RAPISTS ARE FREE TO MOVE ABOUT THE COUNTRY. THIS MUST END.